The third quarter of the year is coming to a close soon. How are your goals going? If you intend to make the final part of the year the best it can be, you've come to the right place. This roundup is filled with the insights you need to take the lead in the search results.
First, you'll get the month's top guides. You'll find out how to handle advanced keyword research, why expertise matters, and how to investigate traffic drops.
Next, you'll get the data from some of this month's best case studies. The results will tell you if you can increase your traffic by 50%+ using keywords, what 5 micro studies say about the 2022 Broad Core Update, and what 20k keywords say about Google's first page.
Finally, the month's top news articles will prepare you for the future. Get the facts on the July 2022 Product Review Algorithm, the newest search quality rater guidelines, and an update on the phasing-out of Google's cookies.
Advanced Keyword Research: 5 Tips For Finding Untapped Keywords
https://ahrefs.com/blog/advanced-keyword-research/
Joshua Hardwick thinks that the traditional method of finding keywords (by searching seed keywords and then narrowing them down) may not always give you the best results.
He has some alternative methods for you to test out. In the guide, he'll teach you how to:
Find newly published pages with traffic
Find competitors' low-competition topics
Find and expand on unique keyword ideas
Identify uncommon seeds
Find affiliate keywords at scale
For example, the first technique helps you find the keywords that are most effective for new pages. Joshua teaches you how to find and analyze these pages to identify the keywords that Google is rewarding quickly.
Joshua explains all these techniques in detail and provides good images for the steps to help you put them into practice easily.
Targeting the right terms is an important part of ranking. However, the next piece argues that there's something that matters more…
Why Expertise Is The Most Important Ranking Factor Of Them All
https://www.amsivedigital.com/insights/seo/why-expertise-is-the-most-important-ranking-factor-of-them-all/
In this article adapted from her MozCon presentation, Lily Ray brings up some arguments for why you should focus on the "Expertise" part of E-A-T.
Lily starts by laying out a timeline of Google's messaging on E-A-T, and points out the emphasis they have placed on expertise in recent years. Then she breaks down how expertise is likely being applied now (as evidenced by some analysis of Google features).
Next, she explores some real-life sites that are thriving under the new rules. You'll learn how some bloggers, field service techs, and other types of websites benefit from showcasing expertise.
She gives you a lot of actionable analysis about how those websites communicate their expertise by looking at the factors these sites have in common. It may surprise you that some of these factors are as simple as always writing in the first person.
The complete guide includes additional tips and a full slideshow from the presentation.
Trying to do what Google wants doesn't always work. You may see some dips after trying something new. Fortunately, our next piece gives you an in-depth look at how to diagnose what's going wrong.
Guide To Assessing A Drop In Google Organic Traffic
https://www.mariehaynes.com/guide-to-assessing-traffic-drops/
Marie Haynes brings you this comprehensive guide to pinning down the cause of lost traffic.
First, she identifies a long list of the problems that are most likely to be involved. Her guide covers situations that include:
Google algorithm updates
Recent site changes
Seasonal changes or world events
SERP changes
Google penalty (manual or algorithmic)
Competitors have improved
The site is new
For each of these situations, Marie explains how you can analyze whether it's the cause, why it results in traffic loss, and what you can do to fix it.
SEOs at all experience levels can find some ideas here, but this guide works exceptionally well as a diagnostic tool for newer SEOs who haven't faced these situations. Start with the factors you most suspect are causing your traffic loss, then see if the symptoms here match.
That concludes the guides for this month. Next, we'll look at the case studies, starting with how some extra time with your keywords and clients can produce amazing benefits.
How We Increased Organic Traffic by 65% Using Keyword Research Working Sessions
https://moz.com/blog/keyword-research-working-sessions
Daniel Wood has some ideas for how you can find better keywords through deeper collaboration with your clients. He tested a practice he calls "keyword research working sessions" to determine whether client input would result in better keywords.
Keyword research working sessions are meetings between SEO teams and clients to put both sides on the same page. It is a chance for SEOs to understand better how terms are used in the industry and for clients to clarify what they prioritize regardless of what terms perform best.
He includes some additional advice on how to structure these meetings and how to draw out the responses that make them valuable to both sides. For Daniel, the session proved incredibly valuable.
The practice resulted in a year-over-year organic traffic increase of 65%. In addition to that, the clients reported increases in revenue. Dan argues that there are more long-term benefits the test didn't measure, such as increased trust from clients.
Our next piece dives into the recent broad core update and gives you a deeper look into the algorithm at work.
The Google May 2022 Broad Core Update – 5 Micro-Case Studies That Once Again Underscore The Complexity Of Broad Core Algorithm Updates
https://www.gsqi.com/marketing-blog/google-may-2022-broad-core-update/
To Glenn Gabe, the most recent core update didn't feel like the others. He wanted to figure out what had changed and produced a series of case studies examining the effects on sites in various niches.
Glenn used websites belonging to his clients for these studies. This allowed him to access key data for the following events that became part of the study. His studies cover:
An e-commerce site that dropped
A financial site that surged
A health and medical site that surged
An entertainment community site that dropped
A product reviews site that was heavily impacted
He tracked the changes to these sites after the May 2022 update began rolling out. For each one, he described his predictions and compared them to what the update actually did over the following months.
For example, in the study of the e-commerce site, he confirmed a theory that the May and future updates would begin to punish less-relevant content. In this study, an otherwise well-ranking site suddenly experienced sudden drops. However, the drops only hit blogs that were irrelevant to the rest of the site.
Glenn diagnosed this as an effect of Google's increasing concern over relevancy. The site was able to recover when the irrelevant content was removed.
The complete guide includes several insights for SEOs who work in any of the niches covered by the case studies. It can be hard to figure out what Google wants sometimes, but our final study picked up some clues by looking at the state of more than 20,000 keywords.
What 20,000 Keywords Say About Google's First Page
https://www.kevin-indig.com/what-20-000-keywords-say-about-googles-first-page/
Kevin Indig analyzes why the top 5 spots matter more than ever, thanks to a declining number of first-page results. The decline is due to the search features that now replace results. However, their use is not always consistent.
He analyzed 20,000 keywords to determine how many results were actually appearing in their SERPs, and why. He takes you deeper into the connection between keywords and the number of results, and identifies different relationships exposed by the data.
He found:
That the number of results on page one is not consistent, ranging from 7-10 depending on the keyword
The more results shown, the more often they are clicked (Inversely, the fewer results a page has, the more likely it is to have low clicks because questions are answered by features)
The longer a query is, the more results appear for it
The study is packed full of actionable analysis. For example, he explains how these results prove that targeting shorter keywords can make SEO campaigns less predictable and that when you do so, you should focus on winning the SERP features like the featured snippets. Check out the complete study for advice on how to restructure SEO work to be more effective.
That concludes the case studies for the month. Now, it's time for you to catch up on the news. First, you'll learn about the new Product Review Algorithm that dropped in late July.
Google July 2022 Product Review Algorithm Update Rolling Out Now
https://www.searchenginejournal.com/google-july-2022-product-review-algorithm-update-rolling-out-now/459209/
Matt G. Southern brings you this look at the latest product review update that began rolling out on July 27th. As has been the case with past updates, there was no warning for this one ahead of the day it was announced to be in effect.
There was also no direct guidance from Google on the factors being changed and what SEOs should do about it. However, the review is believed by many SEOs to refine further Google's ability to recognize "authentic" reviews.
The update is believed only to affect sites that feature review content. Google has suggested that no sites are penalized in this update. However, websites with fluffier reviews will likely lose ground as better content is recognized and boosted by these changes.
The update was confirmed to be completed on August 2nd when Google updated its update page with new details. This speedy timeline surprised many SEOs who were used to updates ranging from 14-21 days.
We'll likely know much more when SEOs have finished running their own tests and case studies. For now, you should catch up on the Search Quality Rater Guidelines updates that started rolling out at almost the same time.
Google Updates Search Quality Raters Guidelines On July 28th
https://www.seroundtable.com/google-updates-search-quality-raters-guidelines-33837.html
Barry Schwartz has some details for you on the latest changes to Google's search guidelines. This update comes about nine months after the last one.
As Barry notes, these guidelines (one of Google's only official sources of advice about what you should do) have been getting smaller with each update rather than larger. The guidelines are now a total five pages shorter than the last version.
Google provided some introductory notes about what changed with this new version. The new text served to:
Refine YMYL guidance to focus on topics that require a high level of accuracy
Added clarifications to Low and Lowest Page Quality sections to emphasize that the type and level of E-A-T depends on the purpose of the page
Clarified that low-quality and harmful pages can occur on any type of website
Refactored language to apply to all device types
Check out the full story for some extra background information on past updates. In the final piece of the month, you'll learn that cookies have been given a stay of execution.
Google Cookies Will Remain Active On Chrome Until 2024
https://searchengineland.com/google-cookies-will-remain-active-on-chrome-until-2024-386766
Nicole Farley brings you this look at Google's decision to delay the elimination of 3rd-party cookies. You may remember that Google has been planning to get rid of these cookies for several years in the name of better privacy protections.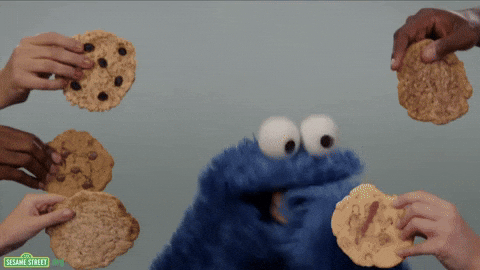 The phase-out was supposed to happen this year. Now, the program has a 2023 launch date, and cookies' full retirement will not begin until the second half of 2024. Google claims the delay allows more testing and evaluation time for the changes.
Developers who want to play with the new Privacy Sandbox API can begin testing it right now in preparation for the eventual changes.
That closes out the roundup for this month. Check back next month for more analysis on fast-moving SEO changes that are rocking 2022!
Got Questions or Comments?
Join the discussion here on Facebook.
The post Diggity Marketing SEO News Roundup—August 2022 first appeared on Diggity Marketing.